FEAST OF SAINTS CASILDA OF TOLEDO AND WALDETRUDIS OF BELGIUM
FEAST DAY – 9th APRIL
SAINT CASILDA OF TOLEDO (1007- 1107) is venerated as a saint of the Catholic Church and Eastern Orthodox Church. Casilda was a Muslim princess, the daughter of the ruler of Toledo. Like Elizabeth of Hungary and Elizabeth of Portugal, the Miracle of the roses was attached to her legend. While Casilda predated both Elizabeths, her hagiography was not written until three centuries after her death, and is likely influenced by the story of one of them.
Casilda, a daughter of a Muslim king of Toledo, Yahya ibn Ismail Al-Mamun, showed great compassion for Christian prisoners by frequently smuggling bread into the prison, in a basket concealed in her clothes, to feed them. Once when stopped by soldiers to ask what she was bringing to the prison, she replied 'roses.' When she showed the basket to the soldiers, it was full of roses, thus hiding her charitable mission.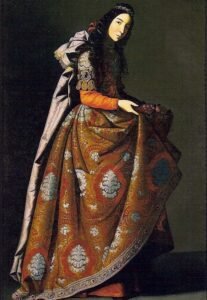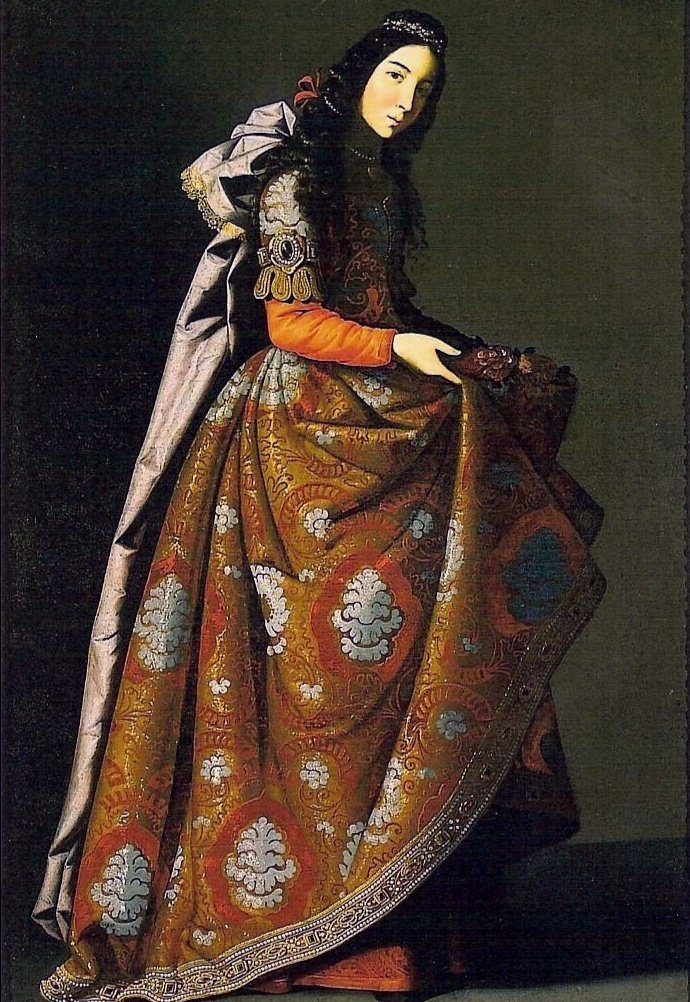 Casilda became ill, most likely with women's health issues, and Muslim doctors had not been able to heal her. She travelled to the healing springs at San Vicente near the northern coast of Spain and was miraculously cured. Casilda then converted to Christianity and was baptized at Burgos. She returned to San Vicente and lived the rest of her life as a prayerful hermit, not far from the springs that healed her.
The later years of her life were spent in solitude, prayer and penance. It is said that she lived to be 100 years old, dying sometime around 1050. Saint Casilda's feast day is April 9. She is the patron saint of infertile women and Muslim converts to Christianity.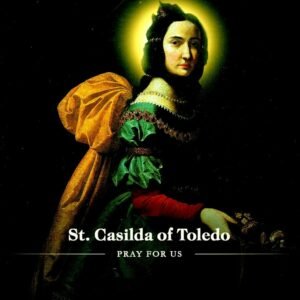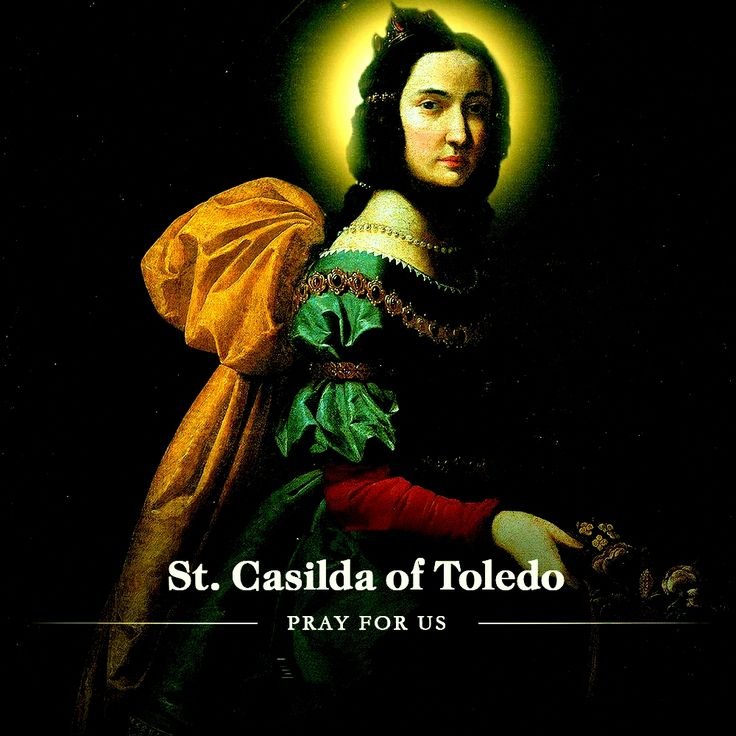 PRAYER
Saint Casilda of Toledo, pray for us that we will find peace in our hearts helping all of God's children regardless of their culture, religion or status. Amen
++++++++++++++++++++++++++++++++++
SAINT WALDETRUDIS, (died April 9, c. 688 AD), also known as Waltrude, was the daughter of Saints Walbert and Bertilia and sister of St. Aldegunus or Aldegonde, foundress of Maubeuge Abbey. Waltrude was born in Cousolre in northern France, to a wealthy and influential noble family. Waldetrudis grew up in a family of extraordinary holiness. Both parents, her sister, her husband, and their four children are all venerated as saints.
According to Alban Butler, she married Vincent Madelgarius. According to scholar John O'Hanlon, Madelgarius was originally from Ireland. He was the Count of Hainault. Waldetrudis became the mother of saints Aldetrude, Abbess of Maubeuge Abbey, Landericus or Landry of Paris, Bishop of Paris, Madalberta of Maubeuge, who succeeded Aldetrude as abbess of Mauberge, and Dentelin.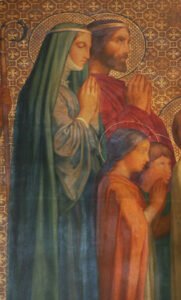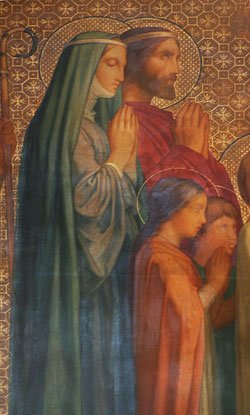 When her husband chose to become a monk about 643 in the monastery of Hautrnont, France, which he had founded, she herself became a nun in 656 and established a convent at Chateaulieu, around which grew up the town of Mons, Belgium.
She is the patron saint of Mons, Belgium, where she is known in French as Sainte Waudru, and of Herentals, Belgium, where she is known in Dutch as Sint-Waldetrudis or -Waltrudis. Both cities boast a large medieval church that bears her name.
Her biography celebrates her for the pious intention under vow to free captives. She arranged the ransom price [pretium], weighed out the silver. When the captives had been bought back with the ransom money out of her own purse, at her command they returned to their families and home. She lived a simple life of prayer in a very small, humble house and performed many works of mercy.
She was known for miracles of healing that happened through her intercession when she was alive and after her death. The shrine of Saint Waltrude is kept in the Saint Waltrude Collegiate Church in Mons. Each year, as part of the Ducasse de Mons festival, the shrine is placed on the car d'or, a gilded cart, and drawn by horses through the city streets.
Both her parents (Walbert and Bertille) and her sister (Aldegund) were canonized. Her four children were also declared saints (Landericus, Dentelin, Aldetrude, and Madelberte) and so was her husband (Madelgaire).
Source: catholic.org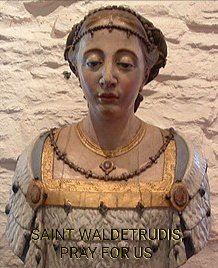 PRAYER
St. Waldetrudis, you were the wife and mother who stood at the center of a family of saints. Your many works of mercy and your simplicity, draw us to you. Saint Waldetrudis, pray for us!