Voices of the World - United in Praise!
What is Voices United?
'Voices United'
is an initiative from the team of Prayers and Petitions to bring Christians from different corners of the world under one platform. As God the Creator nourishes us by the sacrament of welcoming and inclusive love, let us gather together to pray, sing and rejoice in his mighty name. As a faith community called to love and serve others, we pray to see in each other the light and love of Jesus Christ.
What you can offer?
Every person can offer something. You can do the following activities for yourself as well as for your brothers and sisters all over the world.
Read psalm
Sing a hymn
Say a prayer
Send a blessing
Offer thanksgiving
How to upload?
Record your audio through the audio recorder on your smartphone.
Visit Voices United
Select your country.
FIll in details like name and email address.
Upload the audio from your smartphone.
Click on the SEND button.
In case you have trouble submitting the audio file on the website, kindly do email the audio with your name and country name to teamnuitsolutions@gmail.com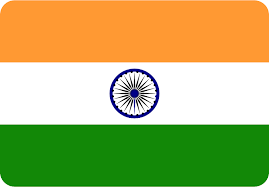 By Lucy D'souza, India