FEAST OF THE HOLY GUARDIAN ANGELS – OCTOBER 2ND🔥🙏
For He will order His angels to protect you wherever you go. – Psalm 91:11
See that you despise not one of these little ones: for I say to you, that their angels in heaven always see the face of my Father who is in heaven. – Matthew 18:10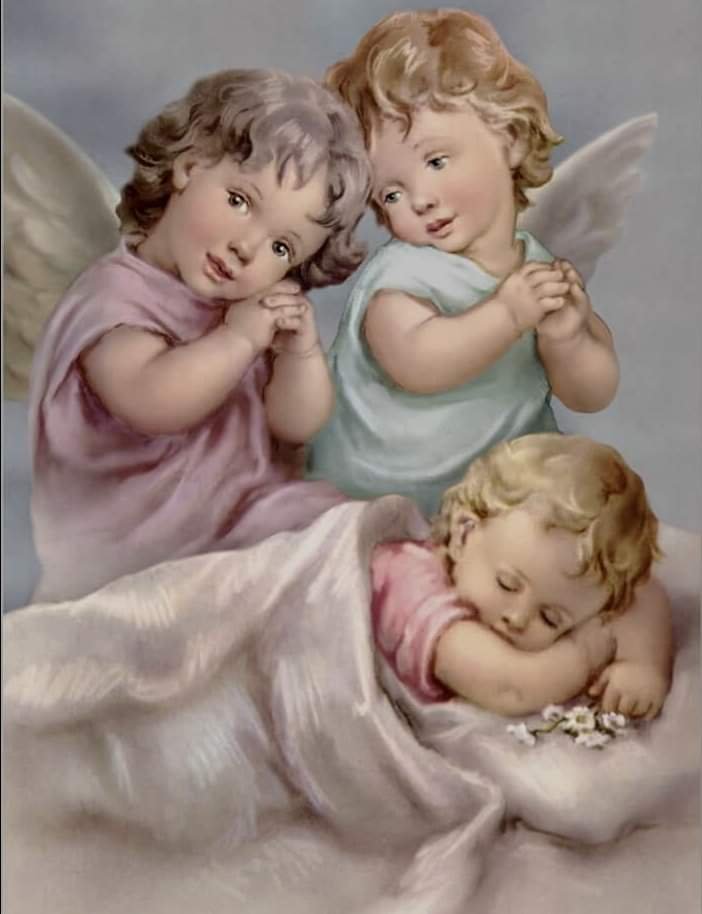 Devotion to the guardian angels has been part of popular piety within the church, from earliest times. Such devotion already had a place in Judaism before the time of Jesus. The truth that each and every human soul has a Guardian Angel who protects us from both spiritual and physical evil has been shown throughout the Old Testament, and is made very clear in the New.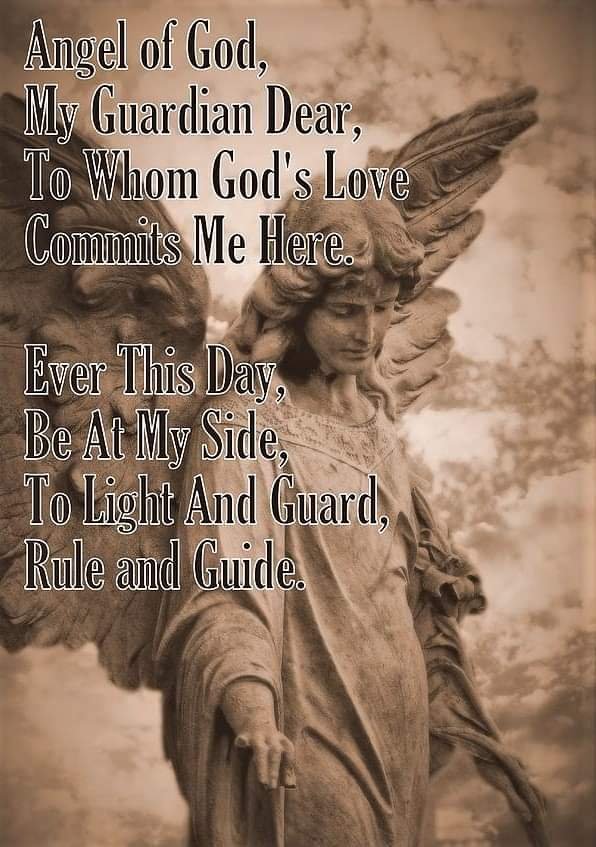 It is written that the Lord Jesus was strengthened by an angel in the Garden of Gethsemane, and that an angel delivered St. Peter from prison in the Acts of the Apostles. Jesus too made the existence and function of guardian angels explicit, pointing out that all people, even little children, have a guardian angel, and that the angels are always in Heaven, looking at the face of God throughout their mission on earth, which is to guide and protect us on our pilgrimage to the house of our Father.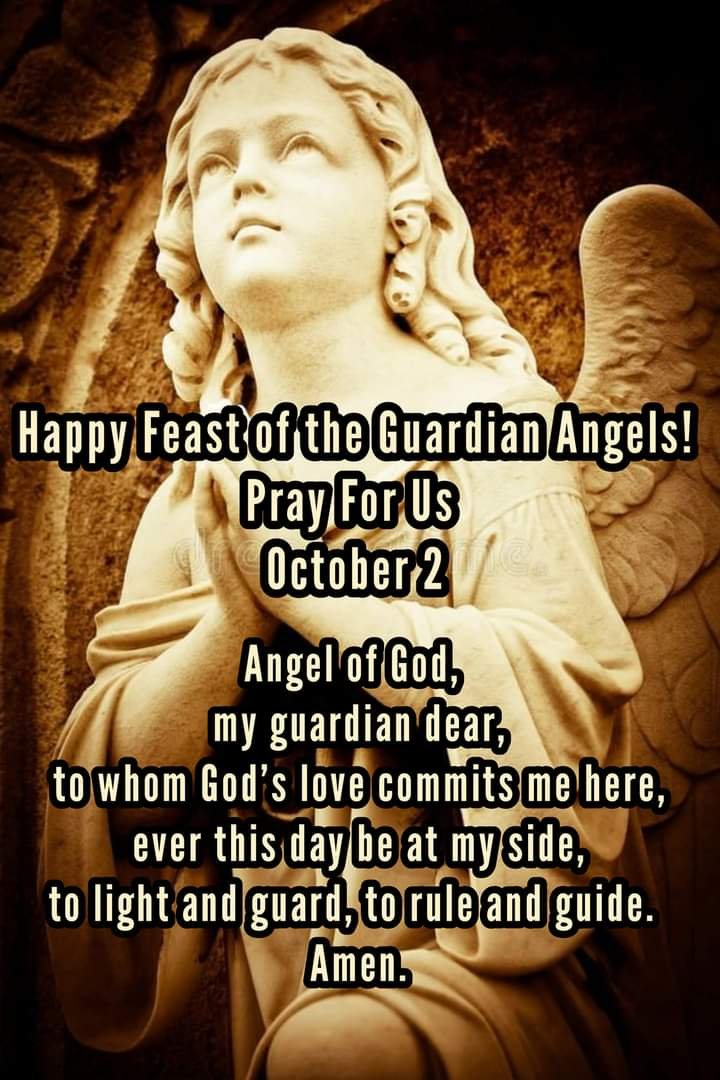 However, they guide us to Heaven only if we desire it. In Heaven, our guardian angels, though no longer needing to guide us to salvation, will continually enlighten us. Prayer to the guardian angels is encouraged, and the habit of remembering their presence and support leads to friendship with them. The prayer to the guardian angels has been present in the Church since at least the beginning of the 12th century.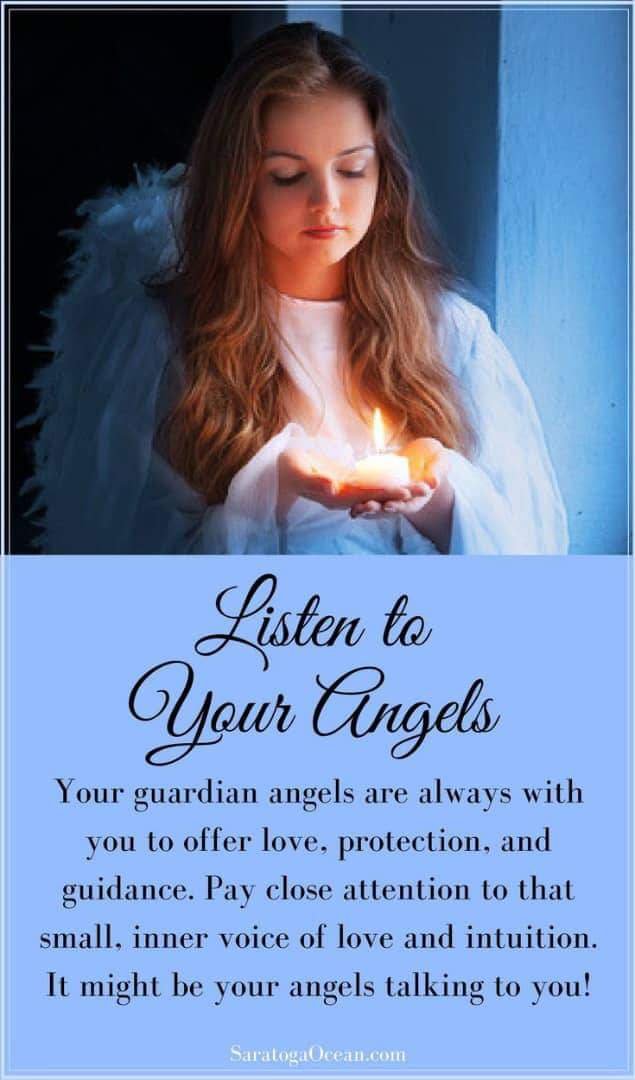 The Catechism of the Catholic Church, no. 336 teaches: From infancy to death, human life is surrounded by the angels' watchful care and intercession. Beside each believer, stands an angel as protector and shepherd, leading him to life. Already here on earth, the Christian life shares by faith in the blessed company of angels and men united to God.
PRAYER:
O God, who in your unfathomable providence are pleased to send your holy Angels to guard us, hear our supplication as we cry to you, that we may always be defended by their protection and rejoice eternally in their company.
Heavenly Father, Your infinite love for us has chosen a blessed angel in heaven and appointed him our guide during this earthly pilgrimage. Accept our thanks for so great a blessing. Grant that we may experience the assistance of our holy protector in all our necessities. And you, holy, loving angel and guide, watch over us with all the tenderness of your heart.
Keep us always on the way that leads to heaven, and cease not to pray for us until we have attained our final destiny, eternal salvation. Then we shall love you for all eternity. We shall praise and glorify you unceasingly for all the good you have done for us while here on earth. Especially be a faithful and watchful protector of our children.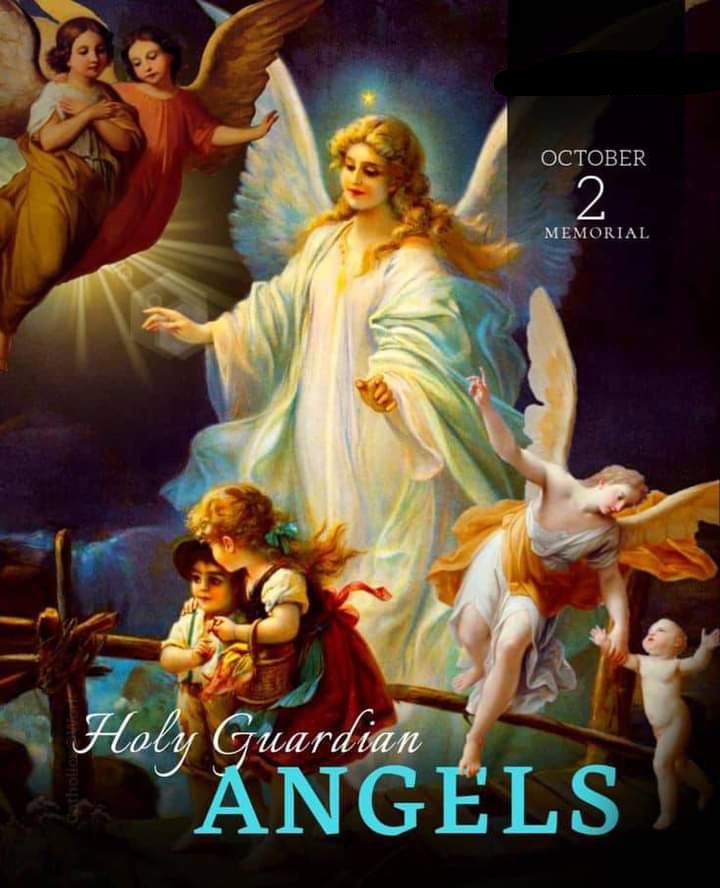 Take our place, and supply what may be wanting to us through human frailty, short-sightedness, or sinful neglect. Guide our children, that they may become like unto Jesus, may imitate Him faithfully, and persevere till they attain eternal life. Thank you for your providence God, through our Lord Jesus Christ, who lives and reigns with you in the unity of the Holy Spirit, one God, for ever and ever. Amen