PRAYER TO SAINTS JOAQUIM AND ANNE – 26 July
Dear Saint Anne and Saint Joachim, parents of the Blessed Virgin Mary, and grandparents of Jesus, our Divine Savior, you are both most dear to the Heart of Jesus, whose beloved Mother was your own tender, devoted child! Can he refuse anything to the ones in whose veins the same blood flowed which afterwards furnished the precious price of our Redemption?
Great Saints, nothing was impossible to your power and influence over the young Jesus who grew, full of wisdom, under the protective care of your glorious Daughter, the Queen of Heaven and Earth. In mercy and compassion, obtain for us the singularity of purpose of following the example you and Mary our Mother displayed, in devoutly performing the Will of God with both, nurturing our children to become shining examples of obedience and serving our parents and older members of our family with love and dedication. Help us to build up our family in faith, love, patience and the gifts of the Holy Spirit.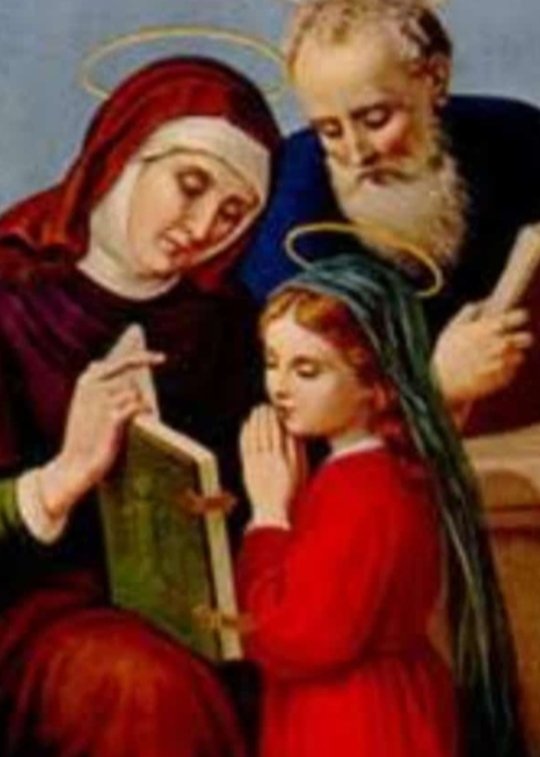 Beloved parents of Mary, who is our life, our sweetness and our hope, pray to her for us, that she obtain us this favor in Jesus' Name. Amen