1 June, 2023
The Lord is my shepherd, I lack nothing. He makes me lie down in green pastures, he leads me beside quiet waters, he refreshes my soul. He guides me along the right paths for his name's sake. Psalm 23:1-3
O God, our Comforter, Provider and Protector, you are our shelter and our defender. With you leading us, we are oblivious of any danger, for we repose in the safety and security of the God of our salvation. Your manifestation as Jesus, the Son of Man, meek and humble, loving and forgiving, the sacrificial lamb offered on the cross to atone for our sins and save us all, demonstrates your steadfastness and faithfulness to all of mankind.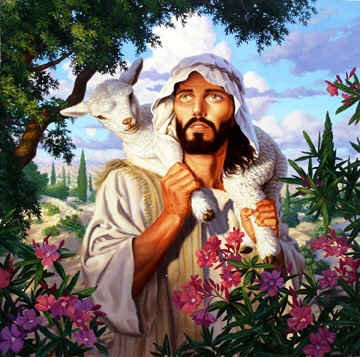 Our Good Shepherd, Lord Jesus, has led us out of darkness into the radiant light of faith, hope and love. He gave up his life, for us to be free from the terrible damnation of sin and hellfire. To a shepherd, the welfare of his sheep is his priority and he provides all their needs, leading them safely to quiet places, out of the storms and dangers of life's encounters. His sheep are his chosen ones and are trusting of their master.
Jesus has fulfilled the commission entrusted to him and has, through the power of your Holy Spirit in our lives, ensured that we may live with your grace and mercy to the contentment of a covenanted relationship with our Father God. He has protected us by his precious blood, defending, shielding and saving us from being ensnared by the evil one.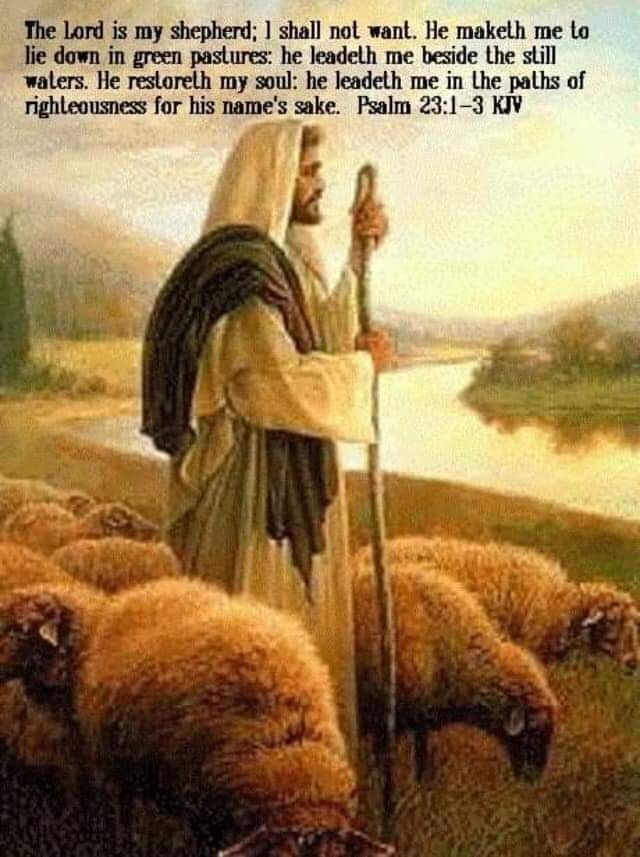 Lord God, you have replenished and nourished our souls with your grace and have imparted to us the wisdom and serenity of your gospel truth, to reveal and thus increase our faith and the assurance that we are heading towards the infinite safety of our heavenly abode, to reside in the warmth of your presence, through Jesus Christ our Lord. Amen