FEAST OF SAINT (BLESSED) VINCENT KAUN, MARTYR OF JAPAN
FEAST DAY – 20th JUNE
Saint Vincent Kaun was a native of Korea. In 1591, he was captured by Japanese soldiers, and taken to Japan as a prisoner of war. While in Japan, he learnt about Jesus and was converted to Christianity.
He joined the Jesuits and studied at the Jesuit seminary of Arima. St Vincent worked for three decades as a catechist in both Japan and China, and taught other people about Jesus.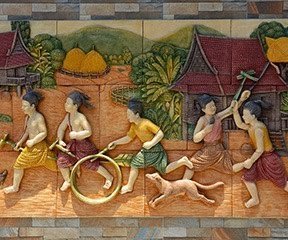 But about 25 years later, the Japanese emperor decided that he wanted to get rid of all the Christians in his country. In 1626, Saint Vincent Kaun was arrested during the persecution of the Church and was later killed for his faith in Jesus.
He was burnt alive at Nagasaki with Blessed Francis Pacheco. He was beatified in 1867.
PRAYER
Almighty, Ever-living God, mercifully pour out your Spirit upon us, so that our hearts may possess the strong love by which the Martyr Saint Vincent triumphed over all bodily torments.
Through our Lord Jesus Christ, your Son, who lives and reigns with you in the unity of the Holy Spirit, one God, for ever and ever. Amen

Saint Vincent Kaun, pray for us.
(source: catholiconline)