FEAST OF THE MOTHER OF SORROWS
15th SEPTEMBER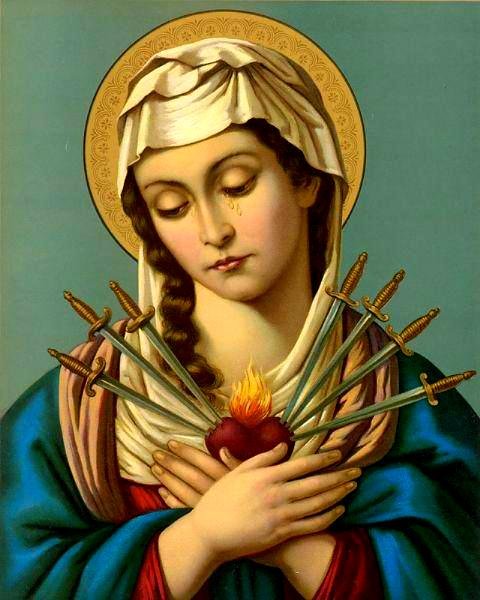 John 19:25 b-27 – Standing by the cross of Jesus were his mother, and his mother's sister, Mary the wife of Clopas, and Mary Magdalene. When Jesus saw his mother, and the disciple whom he loved standing near, he said to his mother, "Woman, behold your son!" Then he said to the disciple, "Behold, your mother!" And from that hour the disciple took her to his own home.
Our Lady of Sorrows, the memories of your sorrows invites us to consider the decisive role you played in salvation history and how much you suffered for the redemption of the world. Your sufferings began right from the moment of the Annunciation.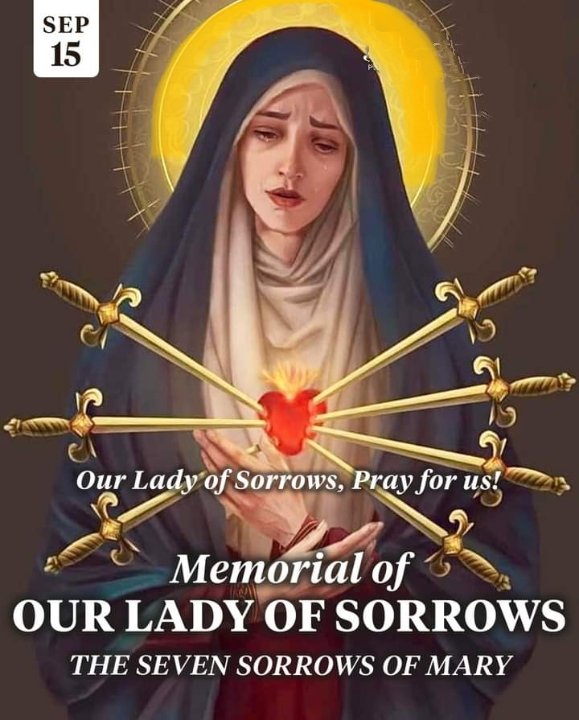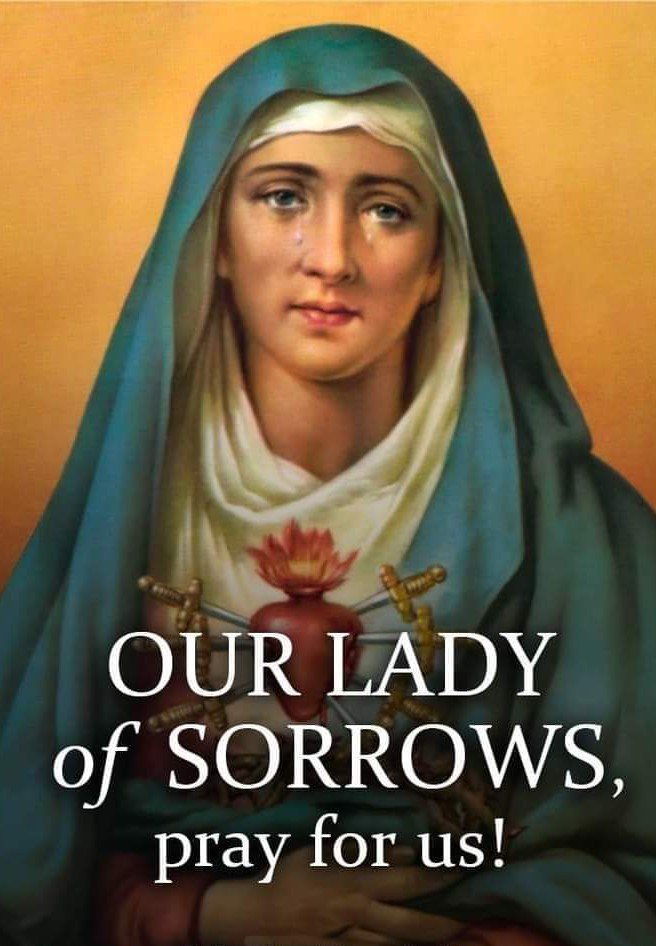 Though unmarried, you were approached to be the mother of God. The sufferings before the birth of Jesus were multiplied after his birth.
What could be more disturbing for a mother to hear that her only son and child would be the downfall and rising of many?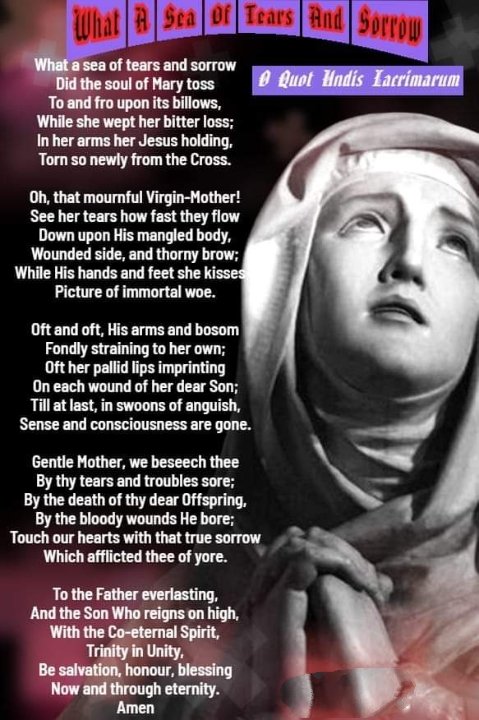 What could be more disturbing for a mother to know that because of her only son and child, a sword would pierce her heart?
What could be more painful for a mother about to give birth to a baby, to travel without any adequate means on a long journey?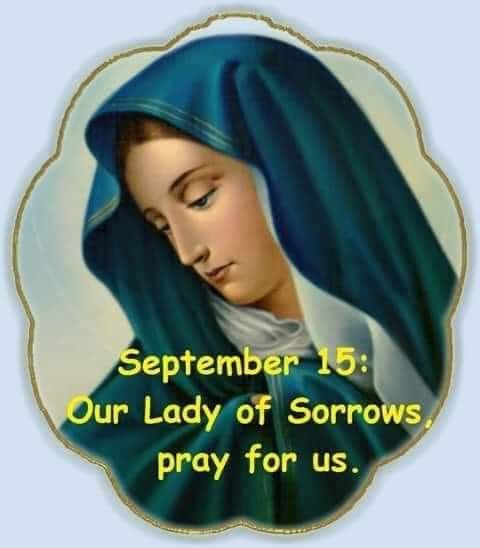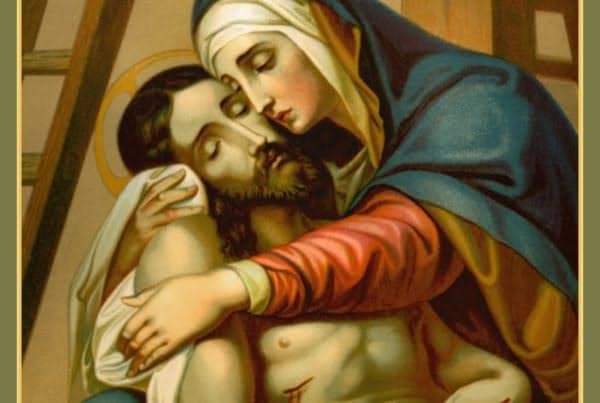 What could be more disturbing and painful for a mother to frantically search for her only son and child for three whole days and upon finding him, to realize he would be missing most of her life, fulfilling his Father's ministry?
These were all the sorrows you passed through, cooperating with your Son to gain Salvation for wretched mankind.
You suffered the risk of bringing up a son who was considered strange and eccentric. Your only child was arrested, beaten, disgraced publicly and killed after all the good he had done for mankind.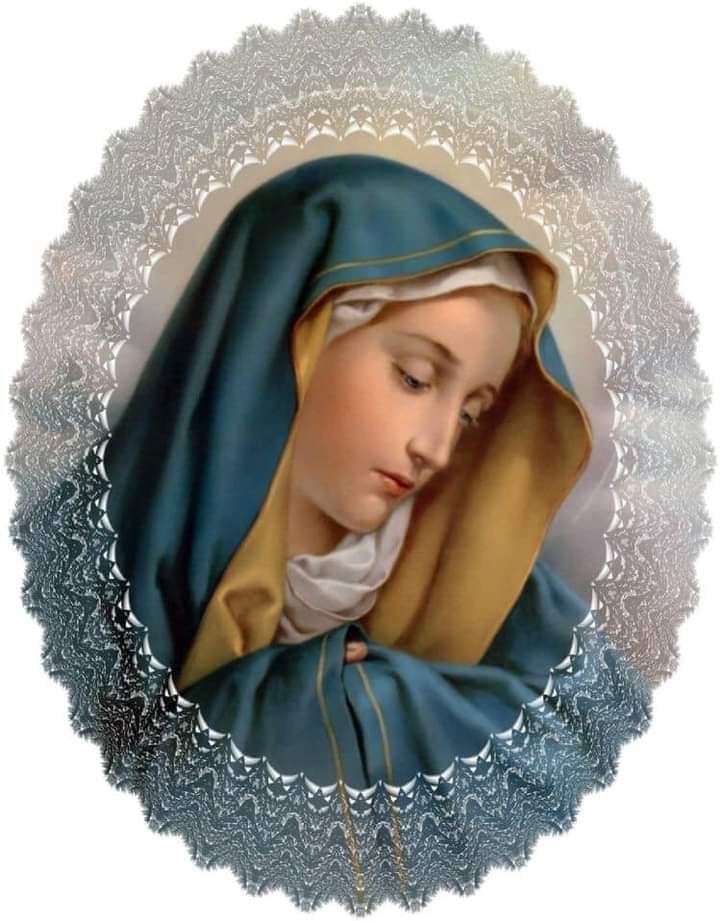 Yours was the horrendously painful task of witnessing the humiliating and cruel death of your Son crucified on the Cross of our sins.
Jesus, from the Cross, entrusted us to you, Mother, and exhorted us to be your children. Let the privilege of having a heavenly, loving and caring Mother prompt us to be loving and caring sons and daughters of this Mother.
Mother Mary, you stood by Jesus to the end…as you stand by each one of us. You will not lose the children who have cost you so dearly.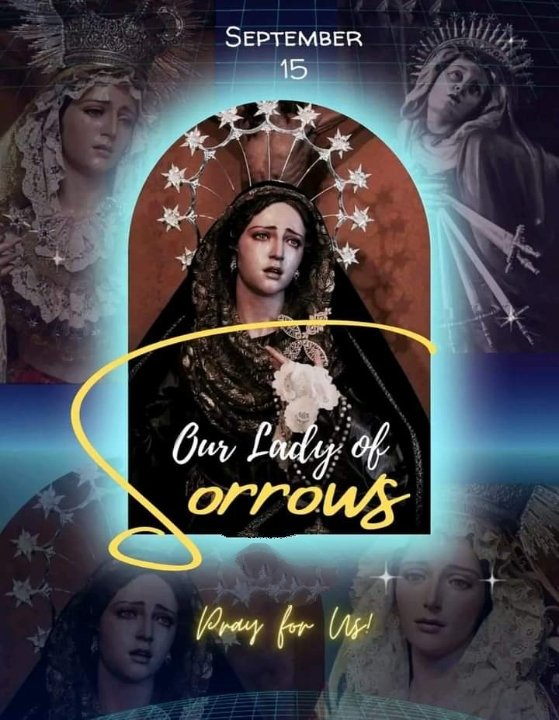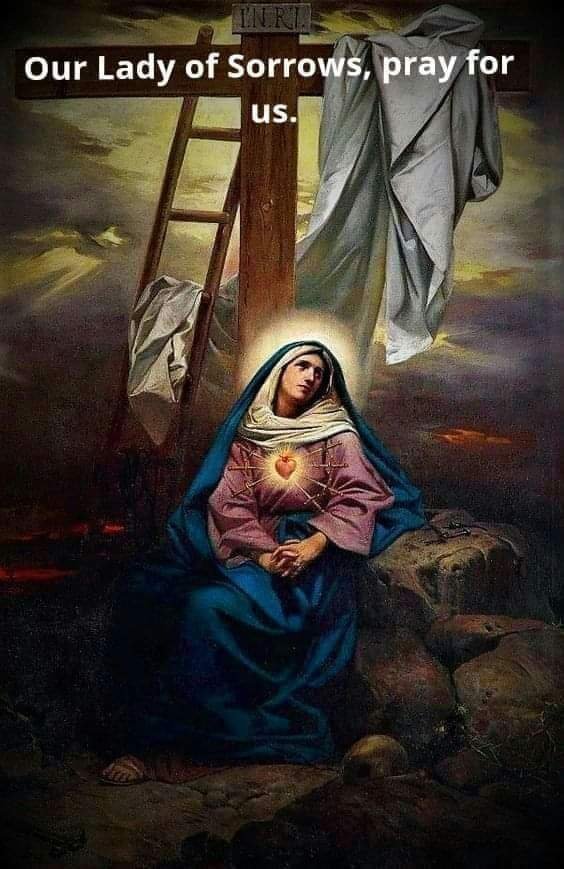 OUR LADY OF SORROWS PRAY FOR US AND HELP US CARRY THE BITTER CROSS OF OUR SORROWS IN THIS LIFE, WITH HUMILITY AND FORBEARANCE! AMEN