FEAST OF SAINT MOTHER TERESA OF KOLKATA – 5th SEPTEMBER
Today, 5th September, is the feast day of SAINT TERESA OF CALCUTTA who became known as Mother Teresa. She is the patron saint of World Youth Day & Missionaries of Charity! Let us remember the life & achievements of humanitarian Mother Teresa.
Born as Agnes Gonxha Bojaxhiu in Skopje (present day Macedonia), to a devout Catholic family. Their fortunate prosperity allowed them to regularly help the poor and abandoned. After her father died at a young age, her mother had the greatest influence on her. At the age of 18, she felt the call to serve God, and joined the Loretto Sisters in Dublin, Ireland.
She chose the name Therese to honor the saint of Lisieux. But as another sister had already chosen the name, Agnes became Teresa with the Spanish spelling. In 1929, she arrived in Calcutta and took her final vows in 1937. She began teaching at a girl's primary school and was known as Mother Teresa.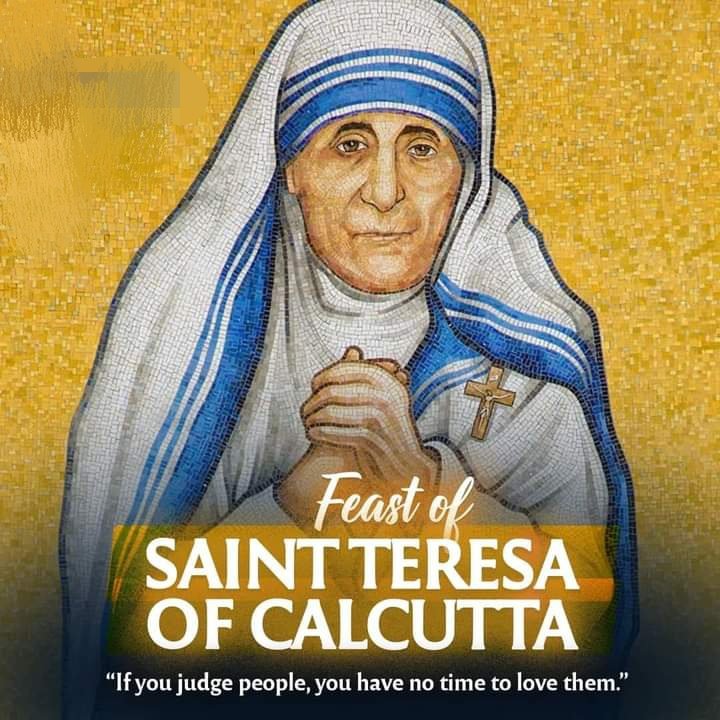 From there she became the school principal in 1944. While on a train in 1946, she received "a call within a call" and knew she must start a religious order to service the poorest of the poor. Her order, the Missionaries of Charity, was established in 1950. However, her work was not limited to religious vocations and included many lay organisations.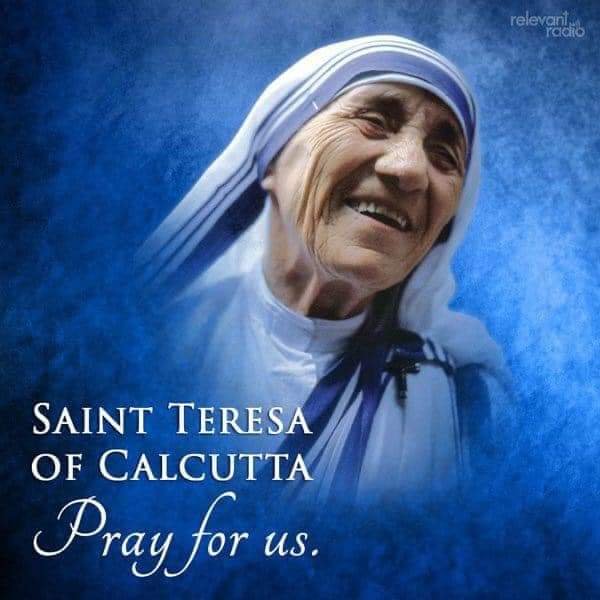 In 1979 she received the Nobel Peace Prize for her help amongst the poor. By the time of her death in 1997, the Missionaries of Charity had over four thousand sisters serving in about 120 twenty countries. A woman of unshakable faith, hope and extraordinary charity, she was Beatified by her great friend, Pope John Paul II in 2003 and canonised by Pope Francis in 2016.
CHRONOLOGICAL EVENTS OF HER LIFE
Agnes Bojaxhiu was born in Albania and became a religious sister with the Sisters of Loreto in Ireland, receiving the religious name Teresa.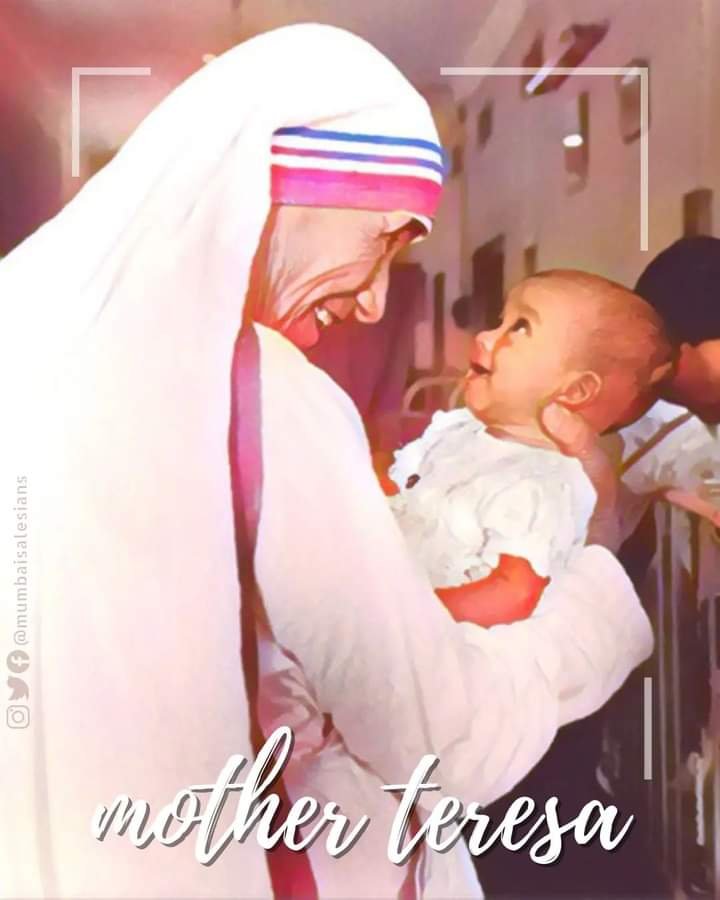 In 1928, Mother Teresa, as she was known (the Sisters of Loreto used the title "Mother" rather than "Sister"), was sent to her congregation's mission in India. Moved by the poverty and suffering of the people of Calcutta, Mother Teresa received permission to begin working with the poor outside her community.
In 1950, she organized the Missionaries of Charity. By 1957, the Missionaries had added ministry to Hansen's Disease patients and disaster relief to their work.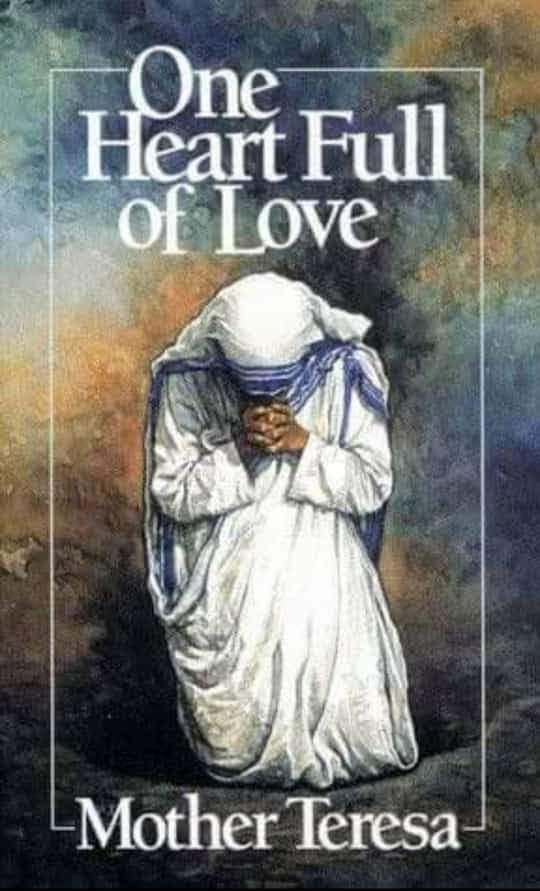 The recipient of numerous awards, including the Nobel Peace Prize, Mother Teresa came to personify Christian charity throughout the world. Her simplicity and faith endeared her to Christians and non-Christians alike.
Prior to her death in 1997, Mother Teresa also founded a male branch of the Missionaries of Charity, a separate community of priest cooperators, and a lay affiliate program.
Beatified in 2003, she was canonized in 2016.
PRAYER
Saint Mother Teresa of Kolkata, at a very tender age you separated from the family you were born into, following the true calling of God to become a missionary. You offered credence to your faith by making effectual this extraordinary ordination from the Supreme authority, God Almighty, embracing in absolute humility and obedience the sparse life of serving the abject poor, needy, afflicted, homeless, destitute and dying souls with loving mercy, kindness and compassion.
The lepers and those suffering from AIDS, who were shunned by their families and lay lonely and deserted were given protection, provision, dignified lives and solicitude until death claimed them. You became one among them, showing no distinction of caste, color or race and fiercely and fearlessly tending and rendering service to them, resolutely and with quiet grace accepting both bouquets and brickbats, your fragile, frail frame unflinchingly accepting your cross in perfect imitation of your Lord and Savior Jesus Christ.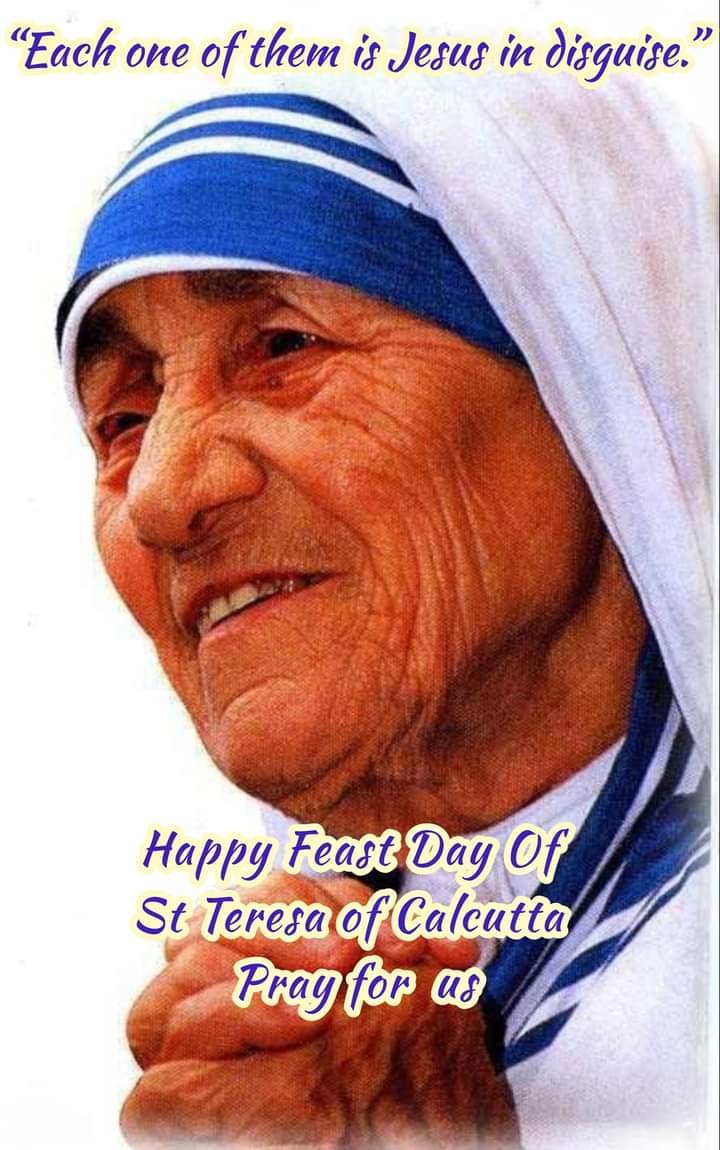 With your special team of Missionaries of Charity, your combined works of piety gained recognition and acclaim throughout the world, and your legacy is being carried forward as an inheritance for all time. You were a living saint and have been rightly honored by canonisation to sainthood after you left this earth, leaving your suffering brethren bereft of your presence but enriched by the privilege of the company and care of a saint.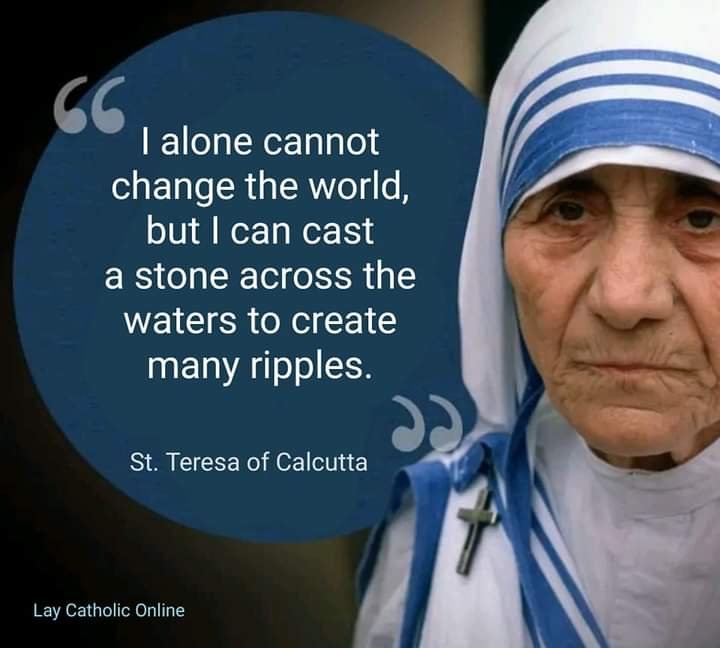 The heavens resound today with echoes of celebration, commemorating your entry into its realms, while we join their voices in songs of praise and honor of a true disciple of Christ, with characteristic simplicity following religiously in his footsteps. Obtain for us the strength to bear our crosses, dear Mother, as you repose in your privileged and rightly earned heavenly abode, in Jesus' Name. Amen